盘点:自动化视觉检测设备适用于哪些行业?
  自动化视觉检测设备能够精准的识别、定位、判断出产品的外观、缺陷等不合格的地方,而且精准度很高,是人眼无法完成的。随着行业门槛的不断提高,产品品质的提升成为了企业的首要任务。那么,哪些行业适合引进自动化视觉检测设备呢?
  Automatic visual inspection equipment can accurately identify, locate and judge the appearance, defects and other unqualified places of the product, and the accuracy is very high, which can not be completed by the human eye. With the continuous improvement of the industry threshold, the improvement of product quality has become the primary task of enterprises. So, which industries are suitable for introducing automated visual inspection equipment?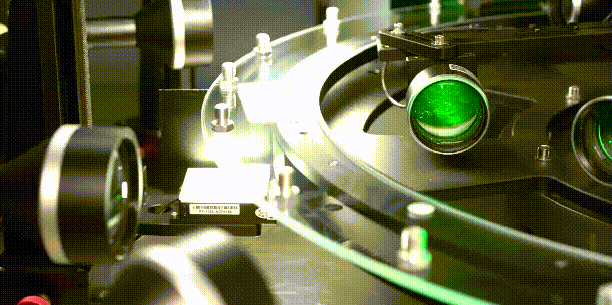 一、五金零件的外观尺寸缺陷检测
  1、 Inspection of appearance and dimension defects of hardware parts
  五金件出现各种产品外观尺寸需要检测,比如螺丝螺母,精密零件,金属片等,都是需要检测的,选择使用视觉检测设备可以更大效率的检测出五金件的各种瑕疵,提高生产效率与降低时间成本。
  Various product appearance dimensions of hardware parts need to be tested, such as screws and nuts, precision parts, metal sheets, etc. choosing visual inspection equipment can more efficiently detect various defects of hardware parts, improve production efficiency and reduce time cost.
  二、PCB线路板检测
  2、 PCB board detection
  电子设备是生活起居及工业化生产不能缺乏的关键设备,PCB线路板作为电子信息技术商品最关键的质粒载体,在PCB行业发展趋势相对性完善的今日,行业市场竞争激烈,对性能卓越设备的综合性生产制造工作能力的规定愈来愈高,针对PCB板生产制造加工工艺也是有更严苛的规定。
  Electronic equipment is the key equipment that can not be lacked in daily life and industrial production. PCB circuit board, as the most critical plasmid carrier of electronic information technology commodities, is facing fierce competition in the industry market today when the development trend of PCB industry is relatively perfect. The requirements for comprehensive production and manufacturing capacity of equipment with excellent performance are becoming higher and higher, and there are more stringent requirements for PCB production, manufacturing and processing technology.
  机器视觉检测技术广泛运用在PCB板生产制造全过程中,在丝印网版AOI、PCBAOI、PCBAVI、内多层板AXI、PCB油墨印刷、全自动曝光机、SPI、打孔机等设备中,应用设备视觉定位、检验等视觉技术可完成迅速、精确的品质检测和过程管理,提升产品品质和生产率,是设备特性提高的可靠保证。
  Machine vision inspection technology is widely used in the whole process of PCB production and manufacturing. In screen printing AOI, pcbaoi, pcbavi, inner multilayer board Axi, PCB ink printing, full-automatic exposure machine, SPI, punch and other equipment, the application of visual technology such as equipment visual positioning and inspection can complete rapid and accurate quality inspection and process management, improve product quality and productivity, and is a reliable guarantee for the improvement of equipment characteristics.
  三、触摸屏的油墨检测
  3、 Ink detection of touch screen
  触摸屏作为新一代电子设备键入设备正逐渐变成平板、手机上、免费电子书、GPS、街机游戏机等设备的新欢。触摸屏生产工艺流程繁杂,从上下游的ITO玻璃镀膜、光刻、IC部件生产加工,到中上游的触摸屏摸组迎合、油墨印刷、激光切割,再到中下游的触摸屏摸组迎合、后盖板夹层玻璃检验,都对加工工艺明确提出高些规定,使机器视觉检测设备变成有关阶段生产制造和质量检验的必需生产制造设备。
  As a new generation of electronic devices, touch screen is gradually becoming a new favorite of tablet, mobile phone, free e-book, GPS, arcade game console and other devices. The touch screen production process is complicated. From the upstream and downstream ITO glass coating, lithography, IC component production and processing, to the touch screen touch group catering, ink printing, laser cutting in the middle and upstream, to the touch screen touch group catering in the middle and downstream, and the laminated glass inspection in the rear cover plate, all of them clearly put forward higher requirements for the processing process, making the machine vision inspection equipment a necessary production and manufacturing equipment for the production, manufacturing and quality inspection in the relevant stages.
  四、激光加工用于视觉检测
  4、 Laser processing for visual inspection
  激光加工是一种运用普遍的工业生产加工技术,运用对激光发生器的伺服控制系统,完成高精密的激光打标、激光切割、手工雕刻、电焊焊接等作用。伴随着激光加工的加工工艺升级,传统式技术早已不可以考虑工业生产生产加工对高精密高速运行的规定,这使机器视觉检测技术与激光加工技术刚开始结合,根据视觉的精准定位和正确引导完成高精密生产加工,减少了对高成本费高精密管扣的要求,提高设备精密度,减少生产成本。激光视觉检测设备也应用到了很多场景,可以提高产品的品质率。
  Laser processing is a widely used industrial production and processing technology. It uses the servo control system of the laser generator to complete the functions of high-precision laser marking, laser cutting, manual engraving, electric welding and so on. With the upgrading of laser processing technology, the traditional technology has long been unable to consider the requirements of industrial production and processing for high-precision and high-speed operation, which makes the machine vision detection technology and laser processing technology just begin to combine, and complete high-precision production and processing according to the accurate positioning and correct guidance of vision, reducing the requirements for high-cost and high-precision pipe buckles, improving equipment precision and reducing production costs. Laser vision inspection equipment has also been applied to many scenes, which can improve the quality rate of products.
  五、用于SMT贴片生产加工
  5、 For SMT patch production and processing
  SMT行业是继PCB后又一重中之重电子器件大数据产业,也是我国机器视觉技术设备商的起源地,电子元件实用化、元器件贴片密度高的化、元器件引脚列阵复杂和多元化都给当代SMT设备明确提出高些的规定。根据应用设备视觉定位、精确测量、检验技术,提高SMT设备生产率、提升贴片高精度、提高持续工作中可靠性,助推SMT行业的设备升级。通过视觉检测设备,可以实现smt的外观尺寸检测,实现最大化地提高人工效率。
  SMT industry is another important electronic device big data industry after PCB. It is also the origin of China's machine vision technology and equipment manufacturers. The practicality of electronic components, the high density of component patches, and the complexity and diversification of component pin arrays have clearly put forward higher requirements for contemporary SMT equipment. According to the application of equipment visual positioning, accurate measurement and inspection technology, improve the productivity of SMT equipment, improve the high precision of SMT, improve the reliability in continuous work, and promote the equipment upgrading of SMT industry. Through the visual inspection equipment, the appearance dimension inspection of SMT can be realized to maximize the manual efficiency.
  自动化视觉检测设备是使用工业相机代替人眼来完成诸如识别,测量和定位之类的功能。通用缺陷检测机器视觉是相机,镜头和光源的组合,可以代替手动检测条形码字符,裂缝,包装,表面层完整性和凹陷。使用缺陷检测机器视觉可以有效地提高生产线的检测速度和精度,大大提高生产和质量,降低人工成本,并防止由于人眼疲劳而造成的误判。
  Automatic visual inspection equipment uses industrial cameras instead of human eyes to complete functions such as recognition, measurement and positioning. General defect detection machine vision is a combination of camera, lens and light source, which can replace manual detection of bar code characters, cracks, packaging, surface layer integrity and dents. Using defect detection machine vision can effectively improve the detection speed and accuracy of the production line, greatly improve production and quality, reduce labor costs, and prevent misjudgment caused by human eye fatigue.
  自动化行业的快速发展,视觉检测设备的应用行业也越来也多,山东红宝自动化有限公司可以根据产品的生产形式以及产品特点为客户定制研发更实用、更高效的自动化视觉检测设备。
  With the rapid development of automation industry, there are more and more application industries of visual inspection equipment. Shandong Hongbao Automation Co., Ltd. can customize and develop more practical and efficient automatic visual inspection equipment for customers according to the production form and product characteristics.