自动化视觉检测技术在工业生产制造领域的突出优势
  自动化视觉检测的主要作用就是通过对实现对产品的快速准确的质量检测和监控,从而帮助制造商提升生产过程的效率、降低产品质量缺陷的风险。在生产制造领域中视觉检测技术主要用于哪些场景呢?
  The main function of automated visual inspection is to achieve rapid and accurate quality inspection and monitoring of products, thereby helping manufacturers improve the efficiency of the production process and reduce the risk of product quality defects. What are the main scenarios in which visual inspection technology is used in the production and manufacturing field?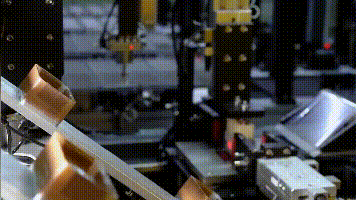 一、产品的外观检测
  Appearance inspection of products
  产品的外观检测是视觉检测技术应用最为广泛的场景之一。随着消费水平提高,产品的外观质量对消费者的购买决策起着至关重要的作用。传统的人工检测方式依赖于人眼的判断,容易出现疲劳、主观判断等问题,而视觉检测技术可以通过算法和模型对产品表面的细节、色彩和瑕疵等进行精确的分析和测量,确保产品质量的一致性和稳定性。
  The appearance inspection of products is one of the most widely used scenarios in visual inspection technology. With the improvement of consumption level, the appearance quality of products plays a crucial role in consumers' purchasing decisions. The traditional manual inspection method relies on the judgment of the human eye, which is prone to problems such as fatigue and subjective judgment. Visual inspection technology can accurately analyze and measure the details, colors, and defects on the product surface through algorithms and models, ensuring the consistency and stability of product quality.
  目前,视觉检测技术应用在工业产品生产方向已经较为成熟,在工业产品生产中,如汽车零部件、电子电路板、玻璃基板等,外观检测技术应用侧重于检测目标产品的完整性、尺寸位置的准确性、可视外观的达标性,整体检测技术处理不难。
  At present, the application of visual inspection technology in industrial product production has become relatively mature. In industrial product production, such as automotive components, electronic circuit boards, glass substrates, etc., the application of visual inspection technology focuses on detecting the integrity of the target product, accuracy of size and position, and compliance with visual appearance. The overall inspection technology is not difficult to handle.
  而对于家电产品、板材产品等大面积产品的生产,外观检测技术应用则更加精细化,检测信息多,检测面积大,除了目标产品的可视外观缺陷、装配缺陷的排除,还包括印刷品、商标等与产品型号一致性的检测,这对视觉检测技术提出了更高精度、更高柔性的要求。
  For the production of large-scale products such as household appliances and sheet products, the application of appearance detection technology is more refined, with more detection information and a large detection area. In addition to the elimination of visual appearance defects and assembly defects of the target product, it also includes the detection of consistency between printed products, trademarks, and product model numbers. This puts forward higher precision and flexibility requirements for visual detection technology.
  具体来说,外观检测技术应用主要包括以下三类细分场景:
  Specifically, the application of appearance inspection technology mainly includes the following three sub scenarios:
  (1) 外观精细化检测
  Fine inspection of appearance
  目标产品整体外观的划痕、凹凸坑、脏污、划伤、掉漆、色差等;板材产品的崩边、虫眼、划伤、孔槽缺陷等;产品注塑件划伤、脏污、缺料等;
  Scratches, bumps, dirt, scratches, paint peeling, color differences, etc. on the overall appearance of the target product; Edge chipping, insect holes, scratches, hole defects, etc. of board products; Scratches, dirt, shortage of materials, etc. on the injection molded parts of the product;
  (2)智能防错漏检测
  Intelligent error and leak detection
  目标产品表面能效贴、LOGO、铭牌、机编及其余印刷品标贴的一致性和准确性检测;产品部装件一致性检测,如:面板、按钮、门体、饮水机、螺钉等;
  Consistency and accuracy testing of surface energy efficiency labels, logos, nameplates, machine woven labels, and other printed labels for the target product; Consistency testing of product components, such as panels, buttons, door bodies, water dispensers, screws, etc;
  (3)装配缺陷检测
  Assembly defect detection
  目标产品的部装件相对位置检测,如门体之间、按钮之间等;产品闪缝、高低不平、前后不平尺寸检测。
  Detection of the relative position of the components of the target product, such as between doors and buttons; Product flash seam, unevenness, and front and rear unevenness size inspection.
  二、产品尺寸测量
  Product size measurement
  视觉检测技术在产品尺寸和形状检测方面也发挥了巨大作用。在制造过程中,产品的尺寸和形状必须符合预定的要求,以保证产品的功能和装配的正确性。在传统的制造流程中,人工测量产品的尺寸和形状往往耗时且容易出错,而视觉检测技术可以通过高精度的图像处理算法实现对产品及零部件的各种关键尺寸参数,如缝隙、断差、角度、长宽、面积、曲率、厚度、孔、洞及结构件的相对位置等参数的自动检测,并与设计要求进行比较,从而判断产品是否达到标准,大大提高了测量的准确性和效率。
  Visual inspection technology has also played a huge role in product size and shape detection. During the manufacturing process, the size and shape of the product must meet predetermined requirements to ensure its functionality and correct assembly. In traditional manufacturing processes, manual measurement of the size and shape of products is often time-consuming and prone to errors. Visual inspection technology can achieve automatic detection of various key dimensional parameters of products and components, such as gaps, breaks, angles, length and width, area, curvature, thickness, holes, holes, and relative positions of structural components, through high-precision image processing algorithms, and compare them with design requirements, This greatly improves the accuracy and efficiency of measurement by determining whether the product meets the standards.
  三、智能防错检测
  Intelligent error prevention detection
  面对持续变化的市场需求,生产制造商不得不加快转型升级的脚步,满足多样化需求,保质保量的稳定产出,以而目前制造企业采用的人工视觉检测与简易视觉测量方法,受限于人工体力与精力,无法长时间观察与检测,已无法满足越来越高的产品质量检测要求。
  Faced with continuously changing market demand, manufacturers have to accelerate their transformation and upgrading to meet diverse needs and achieve stable output with quality and quantity. However, the current artificial visual inspection and simple visual measurement methods used by manufacturing enterprises are limited by manual labor and energy, and cannot be observed and tested for a long time, making it impossible to meet the increasingly high requirements for product quality testing.
  自动化视觉检测技术主要用于如以下三类细分场景:
  Automated visual detection technology is mainly used for the following three types of segmented scenes:
  (1) 印刷品
  Printed matter
  能效贴、铭牌、机编贴、箱贴、警示贴、操作指南、宣传画、保修贴等与产品型号一致性检测;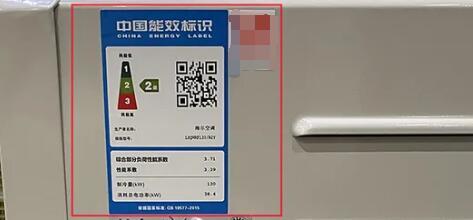 Consistency testing of energy efficiency labels, nameplates, machine labels, box labels, warning labels, operation guidelines, promotional posters, warranty labels, etc. with product models;
  (2)Logo
  Logo与产品型号一致性检测,自主切换近百种logo型号;
  Consistency detection between logos and product models, autonomously switching between nearly a hundred logo models;
  (3)零部件
  Components
  把手、显示屏、螺钉、操作面板、按钮、门体、饮水机、地脚、电源线、铰链罩、包装箱等部装件与产品型号、安装位置的一致性检测。
  Consistency inspection of components such as handles, display screens, screws, operation panels, buttons, door bodies, water dispensers, footings, power cords, hinge covers, packaging boxes, etc. with product models and installation positions.
  自动化视觉检测技术在制造业的应用为制造商提供了强有力的工具,不仅可以实现对产品质量的快速、准确的检测,提高产品质量和生产效率,还可以降低生产成本。随着技术的不断发展,相信视觉检测技术在制造业中的应用会越来越广泛,为制造商提供更多的机会和竞争优势。
  The application of automated visual inspection technology in the manufacturing industry provides manufacturers with powerful tools, which can not only achieve rapid and accurate detection of product quality, improve product quality and production efficiency, but also reduce production costs. With the continuous development of technology, it is believed that the application of visual inspection technology in the manufacturing industry will become increasingly widespread, providing manufacturers with more opportunities and competitive advantages.